About Us
Who we are
Hendrik Baba, the founder of Hendrik Dental Technic started his career as a technician more than 20 years ago with well-known dental European companies.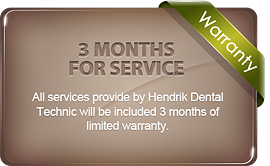 After years of successful training achieving high ranking positions, he decides to start his own adventure which happened on November 2005. That is the date that Hendrik Dental Technic Inc. was founded.
Hendrik's vision and philosophy is to share his decades of experience and expertise with all dentists and dental offices in entire San Francisco Bay Area.
Hendrik Dental Technic is pleased to provide all kind of repair, maintenance and services with 20% less and all part replacements 10% less than the most competitive prices.